Nintendo Fuse Podcast TONIGHT at 9 pm EST: Pokemon Black/White Impressions, Last Minute 3DS RUMORS, New Contests, and MORE!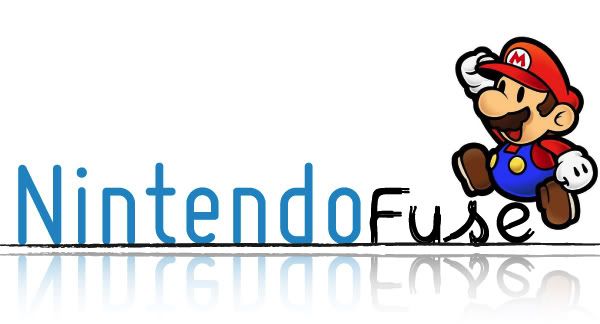 Live recording is now over, you can listen to it below. And tune in next week for our One Year Anniversary Special!
Only one more week! One more week until the flood of awesome begins! I don't know about you, but we're definitely excited. Join us TONIGHT at 9 pm EST to listen in on our LIVE recording of the Nintendo Fuse Podcast to celebrate in the awesome parade. If you're one of those crazy people that has no idea why things are going to be awesome in one week, then let me explain. Well… it's the ONE YEAR ANNIVERSARY OF THE NINTENDO FUSE PODCAST IN EIGHT DAYS! Oh yea, we have some awesome stuff planned, like a special contest during our recording next week. Want details? Tune in tonight to find out.
But wait, that's not all! There's just too much awesome to contain! On the same day as the podcast anniversary, Nintendo will be unveiling the launch details for the Nintendo 3DS! Finally all the rumors will end! This week, we'll discuss any last minute rumors that have popped up so we can all point and laugh at how wrong (or right) they may be. But if you can't handle the awesome next week, we'll serve it up a bit early with some awesome discussion tonight… awesome new 3DS games, Cammie Dunaway awesomely leaving NOA, K-Mart asking you for your awesome reviews on their shelves, some impressions of the awesome Pokemon Black/White, and more! Plus, we unveil an awesome new contest for WiiNintendo! CAN YOU HANDLE THE AWESOME?! Okay… I'm calm. I'll stop saying awesome… oh wait, just said it. Doh! Make sure you tune in tonight at 9 pm eastern time to discuss it all in our LIVE recording!
Did I mention that YOU can actually participate LIVE? Yea, totally awesome. Maybe you should join in and tell me to stop saying "awesome" so much. There are actually three ways to participate…
1) Chat in the chatroom by going to the Nintendo Fuse TalkShoe page once the podcast begins at 10:15 pm est.
2) Call in with your phone by dialing (724) 444-7444 and when prompted for the Call ID, dial 59264#. You can then press 1 to join in as a guest, or you can create a free account on TalkShoe and enter your PIN number on the phone.
3) Call in with your microphone on your computer by downloading TalkShoe Live for free from here. Once installed, go to the Nintendo Fuse TalkShoe page and then select the option to connect through TalkShoe Live Pro.
Be here every Tuesday at 9 pm eastern time to listen and join in on the fun while we discuss the latest and greatest from Nintendo! You can also catch up on the old episodes here, or by subscribing in iTunes by searching for Nintendo Fuse or by clicking this link. Enjoy!